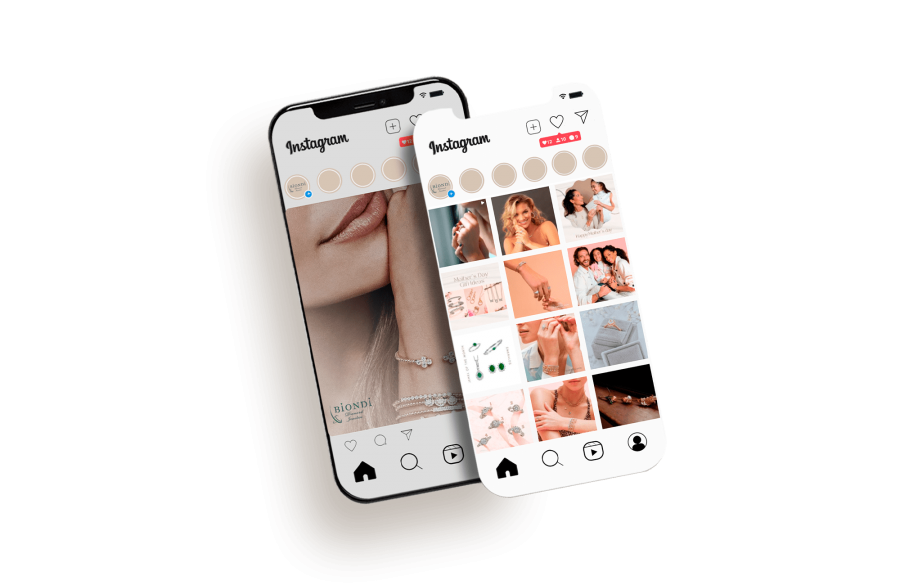 Social Media: Biondi Diamond
Since 1989, Biondi Diamond has been cultivating meaningful partnerships with their clients by providing the Aurora, CO area exceptional custom designs, quality brands, and much more from the comfort of an independently owned jewelry store. 
The Challenge
Due to the market's competitiveness, getting customer attention is becoming more and more challenging. Through the strategies that Smart Age implemented, it was possible to have a 124% increase in new Instagram visitors.
The Plan
A strategy focused on relevant products.

Increased frequency of posts.

Topics relevant to the target audience.

Posts focused on seasonal dates.

Boosting for the right audience.
Results
New Followers
116.9%
New Instagram Visitors
124.4%
Instagram Reach
8.1K%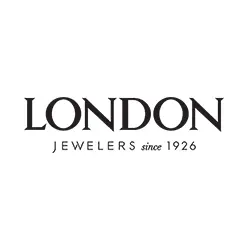 "Smart Age is a valued digital partner to London Jewelers. We rely on their quality and expertise to run our business."
Sherry Mesh
VP of Marketing and Advertising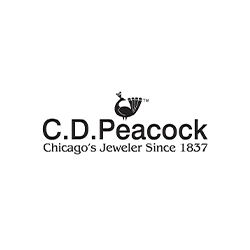 "I wanted to let you know how grateful we are for the participation in the digital marketing plan. We have seen amazing results from Smart Age Solutions that we have not seen with other brands or firms. Our year-to-date stats are up and above our expectations, and we're very happy with the overall results that Smart Age Solutions provides."
Brandon Lawrence
Marketing Manager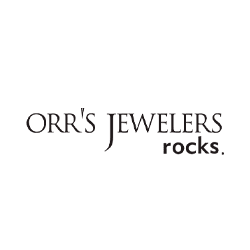 "Smart Age has helped us tremendously with our marketing efforts. They've helped us to build a consistent and on-going strategy, which they also execute for us. We are happy to have an agency who specializes in our industry, and is full-service."
Leslie Gordon
Director of Marketing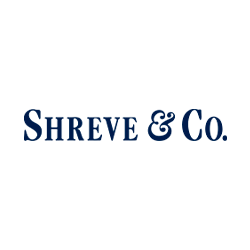 "We have seen a significant improvement in our organic results and rankings on Google since Smart Age implemented their SEO strategy. We have also been noticing a lot more interest in-store and recommend them highly for SEO."
Kiley Schiffman
Director of Marketing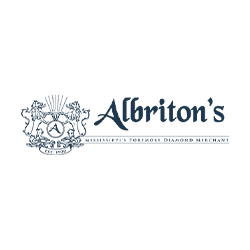 "The success of the Albriton's-Mikimoto campaigns relies on the powerful supervision provided by Smart Age. They are creative, effective, and innovative marketers and strategists, true experts in the digital industry.
We recommend them to anyone seeking marketing and tech support."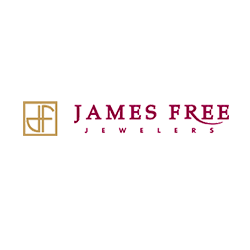 "Smart Age Solutions has gone above and beyond our expectations to help us develop our website and marketing strategy that best fits our business needs. In our 75 years of business, we have worked with several advertising companies, but have seen the most effective results with Smart Age Solutions. Since working with SAS, our business has seen phenomenal results and website sales compared to last year. We highly recommend Smart Age Solutions for a highly effective and useful strategy that makes a measurable difference."
Michael Karaman
President
Speak To An
Expert
(212) 719 9521
Our team of marketing experts are here for you. With years of experience in the world of digital marketing specializing in jewelry stores, we know exactly what it takes to bring your store to the next level. Call us today, and we can begin a new chapter in your brand's story.
97%
Of Our Customers Rate Our Support As Excellent
Certifications