Jewelers
Websites
Our websites are expertly designed to convert online sales effectively. Our Smart Sites are revolutionary with high-customization capabilities and powerful extensions, with key features and benefits such as:
Personalized Website Templates
Custom Landing Pages
Onsite Brands Included
Jewelry-Specific Filters Included
Responsive Design
Basic SEO Included
Customized Buttons
Contact Forms
Onsite Reviews
Account Options
Promotion Options
Shipping
Training
Optional paid features include:
Instagram Widget Integration
Payment Gateways Integration
POS Integration
FB Shop Integration
Google Shop Integration
Web Support
And Many Other Features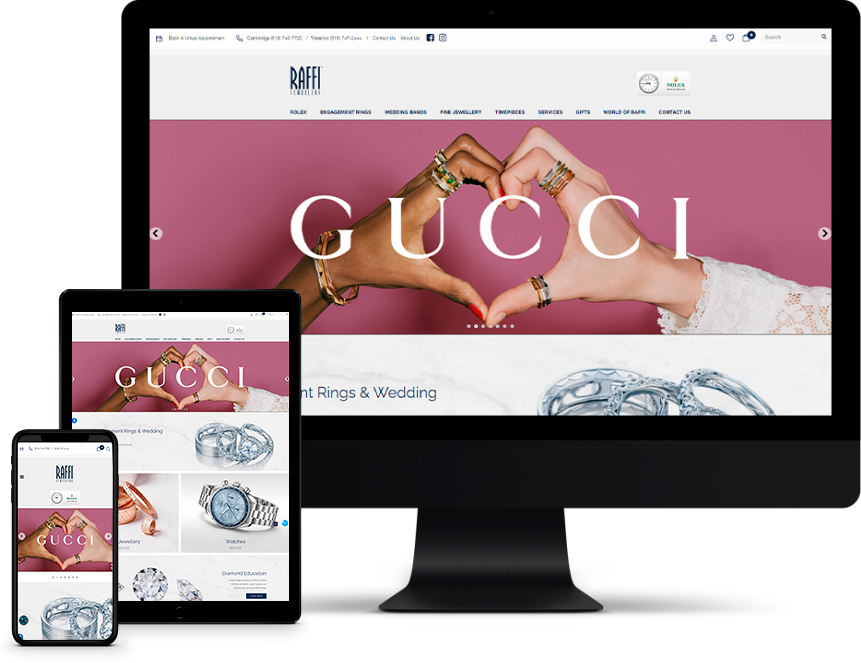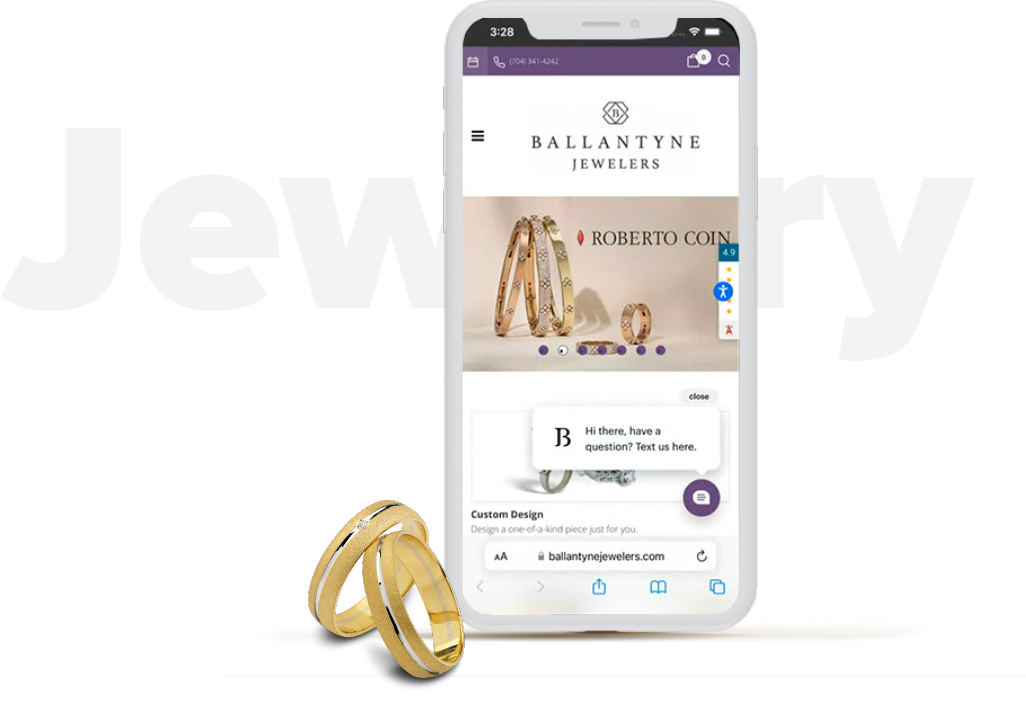 How do
we do it?
With more than 300 websites built, we're the most experienced agency for luxury websites in the jewelry industry. Our process is straightforward:
Our team sits down with you and listens to your website's needs. From there, we tailor a solution based on those needs and give you an expectation of timeline and cost based on the scope for the project.
We have the team presentation, where the members that will be working on the project will be briefed on who will be all points of contact, assign all the ownership for team members, and any other steps necessary to gather all the information needed to build the site.
Our team sits down with you and gets all the detailed information necessary to upload in the site (logo, privacy policy, banners, colors, etc.).
Our Development Team designs and builds your website based on what was scoped in quotes and provided before.
Once all of the development is done, we will send you a preview link for review. With everything looking good and with your approval, we prepare for launch.
We handle the seamless transition of your old website to your new one. Once your new website is live, our team runs another full QA test to make sure everything is working 100%.
We train your team on how to use the site's backend, implementing basic changes such as product updates, updating store hours, or editing banners. We have a dedicated support team available to develop any post launch requests that you might have, with many options for different hours at special prices to meet your needs.
Why choose
us?
Our website services are proven to work. We didn't just become titans in the industry of online marketing specializing in jewelry by chance – we earned it.
Here are some reasons to choose us:
Our Ecommerce templates are designed and developed specifically for jewelers to sell more online. From home page callouts to a quick and easy checkout process – we offer an amazing online shopping experience to your customers.
Running a business involves both online and offline systems. Our job is to connect the pieces. Whether it's your Facebook, Instagram, and Google shops, we have options to make sure your products are updated and synced daily across all platforms.
We offer industry-leading jewelry extensions developed to increase your online sales. Some of these include: gift card system, financing options, abandoned cart tracking, drop-shipping options, as well as one-click payment with Apple, Google, and Amazon Pay.
Our extensive brand catalog offers high-quality product information and images from many of the leading jewelry designers around the world. We work on ensuring that our catalogs are updated as frequently as possible.
We take website speed and security very seriously, which is why our website has the necessary monitoring systems and a 24/7 team to provide the needed support. Our infrastructure is equipped with all the latest security protocols, ensuring stability and performance.
Being a Google Premier Partner and having a team of dedicated SEO specialists puts us at peak performance of the best SEO practices, guaranteeing high-ranks in all local search engine results.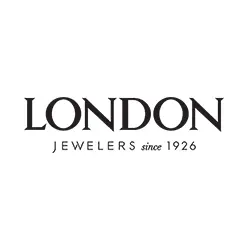 "Smart Age is a valued digital partner to London Jewelers. We rely on their quality and expertise to run our business."
Sherry Mesh
VP of Marketing and Advertising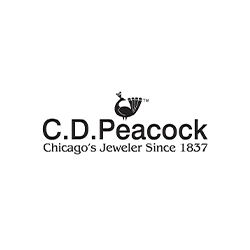 "I wanted to let you know how grateful we are for the participation in the digital marketing plan. We have seen amazing results from Smart Age Solutions that we have not seen with other brands or firms. Our year-to-date stats are up and above our expectations, and we're very happy with the overall results that Smart Age Solutions provides."
Brandon Lawrence
Marketing Manager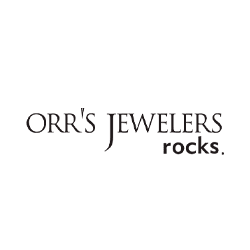 "Smart Age has helped us tremendously with our marketing efforts. They've helped us to build a consistent and on-going strategy, which they also execute for us. We are happy to have an agency who specializes in our industry, and is full-service."
Leslie Gordon
Director of Marketing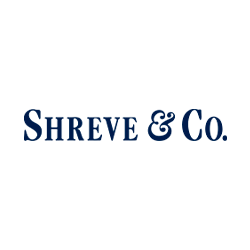 "We have seen a significant improvement in our organic results and rankings on Google since Smart Age implemented their SEO strategy. We have also been noticing a lot more interest in-store and recommend them highly for SEO."
Kiley Schiffman
Director of Marketing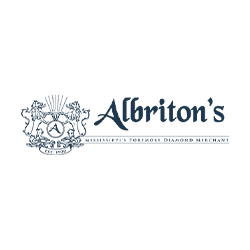 "The success of the Albriton's-Mikimoto campaigns relies on the powerful supervision provided by Smart Age. They are creative, effective, and innovative marketers and strategists, true experts in the digital industry.
We recommend them to anyone seeking marketing and tech support."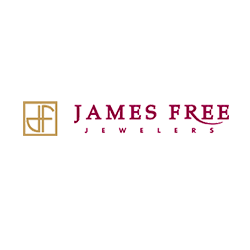 "Smart Age Solutions has gone above and beyond our expectations to help us develop our website and marketing strategy that best fits our business needs. In our 75 years of business, we have worked with several advertising companies, but have seen the most effective results with Smart Age Solutions. Since working with SAS, our business has seen phenomenal results and website sales compared to last year. We highly recommend Smart Age Solutions for a highly effective and useful strategy that makes a measurable difference."
Michael Karaman
President
Speak To An
Expert
(212) 719 9521
Our team of marketing experts are here for you. With years of experience in the world of digital marketing specializing in jewelry stores, we know exactly what it takes to bring your store to the next level. Call us today, and we can begin a new chapter in your brand's story.
97%
Of Our Customers Rate Our Support As Excellent
Certifications